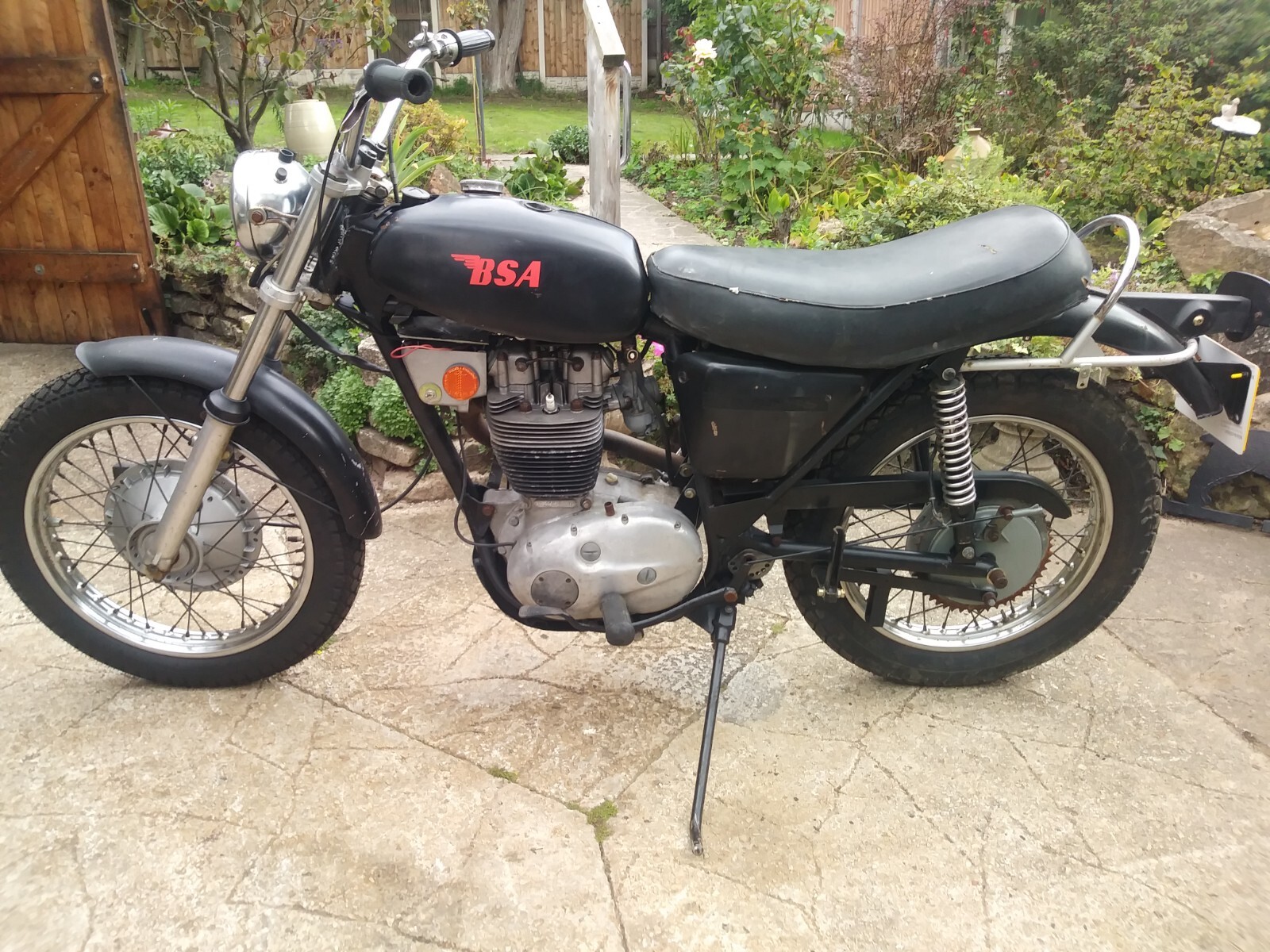 Price: 3,500.00 GBP
BSA B50SS = CLASSIC PROJECT = 1972
MATCHED NIMBERS, USA  IMPORT, V5C IN MY NAME
I WAS INTENDING TO RESSURECT THIS MYSELF BUT AS ALWAYS , TOO MANY BIKES. DESPITE ITS SCRUFFY LOOKS ITS TO GOOD TO REQUIRE A FULL ON RESTORATION / RUINATION. 
 MOST OF THE ORIGINAL CHROME IS GOOD, ORIGINAL PAINT ON THE FRAME IS GOOD ENOUGH TO KEEP. TANK/ FRAME / MUDGUARDS AND SIDE COVERS WILL NEED PAINT.
STILL GOT ITS ORIGINAL CROSS HEAD SCREWS ON THE MOTOR AND COULD WELL BE UNTOUCHED FROM NEW, ENGINE TURNS WITH COMPRESSION, BUT NEEDS SOME ATTENTION TO THE WIRING BEFORE ANYONE ATTEMPTS TO START IT.
    AND PLEASE , NO FALSE PROMISES OR EXCUSES . NO MESSERS AS I HAVE HAD DOZENS IN THE PAST WHICH IS MORE THAN MY FAIR SHARE.
TEL 07792051064 FOR MORE INFO,  COLLECT WITHIN A WEEK, PLEASE.
 BANK TRANSFER  OR CASH,   thanks.