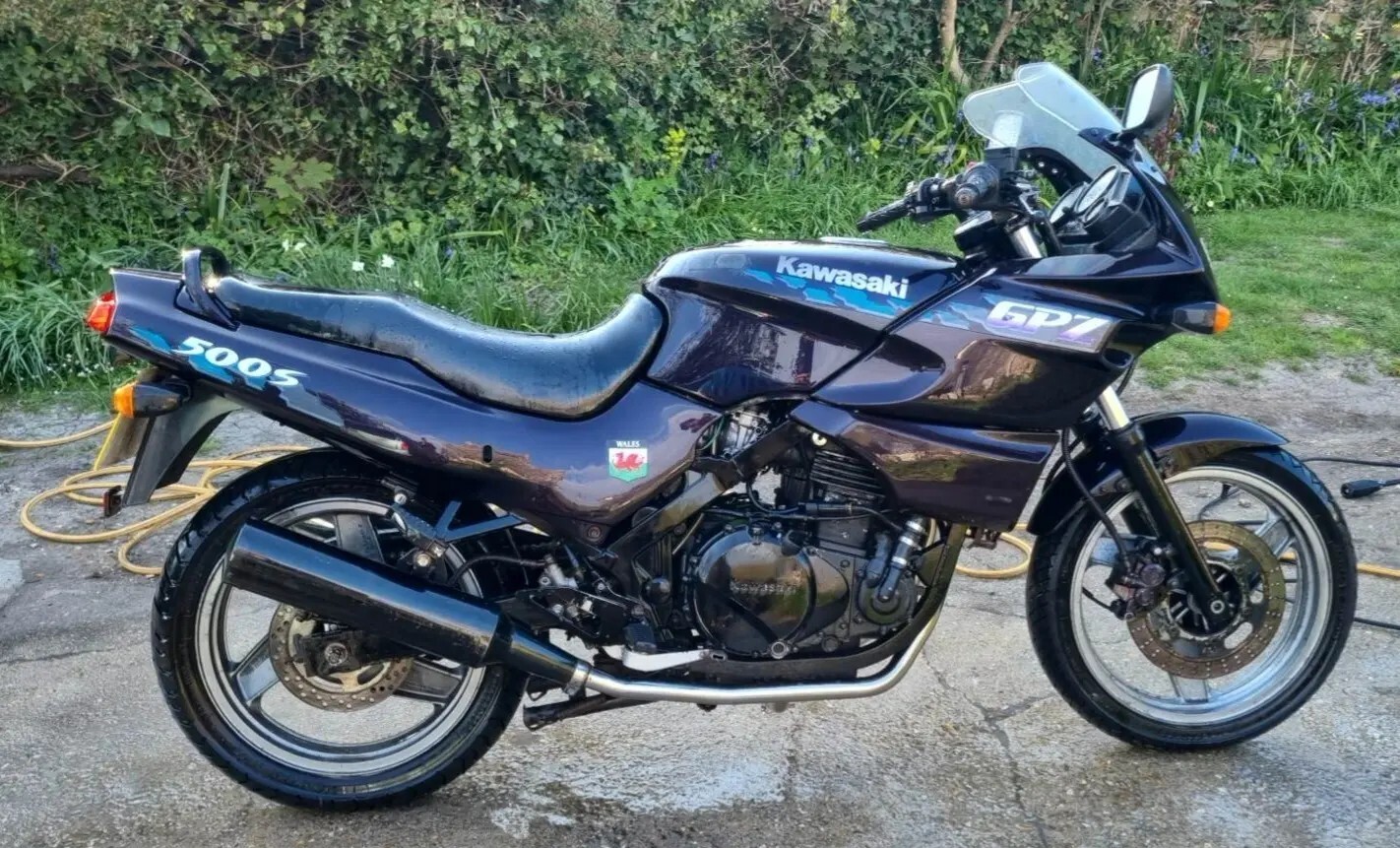 Price: 900.00 GBP
1995 Kawasaki GPZ500S Perfect Winter Hack
PERFECT WINTER HACK
CHEAP AND RELIABLE
1995 Kawasaki GPZ500S
41k on the clock
VALID until November 2023
Last MOT had 2 advisories which have now been sorted
Runs and rides very well, should sail through the next MOT
Some paperwork with it
Brand new Delkevic down pipes, gaskets and clamps fitted
New rear pads (will include New front pads though there's life left in them)
Brake fluid changed
New grips
New speedo cable
New tank dampers
It's not the prettiest and has some age related marks, but it is a solid bike, especially as a winter hack. Would suit someone looking for a commuter bike, their first bike, a full restoration project, or something to have some fun on in general! With winter coming up fast, keep your pride and joy in good nick with a Kawasaki GPZ500S.
£750
Any questions please ask
NOTE: due to multiple time wasters, if a sale is agreed, a minimum £100 deposit is required.
"Reliable and in good condition. Not the tattiest I've seen and not the prettiest either. Would be …