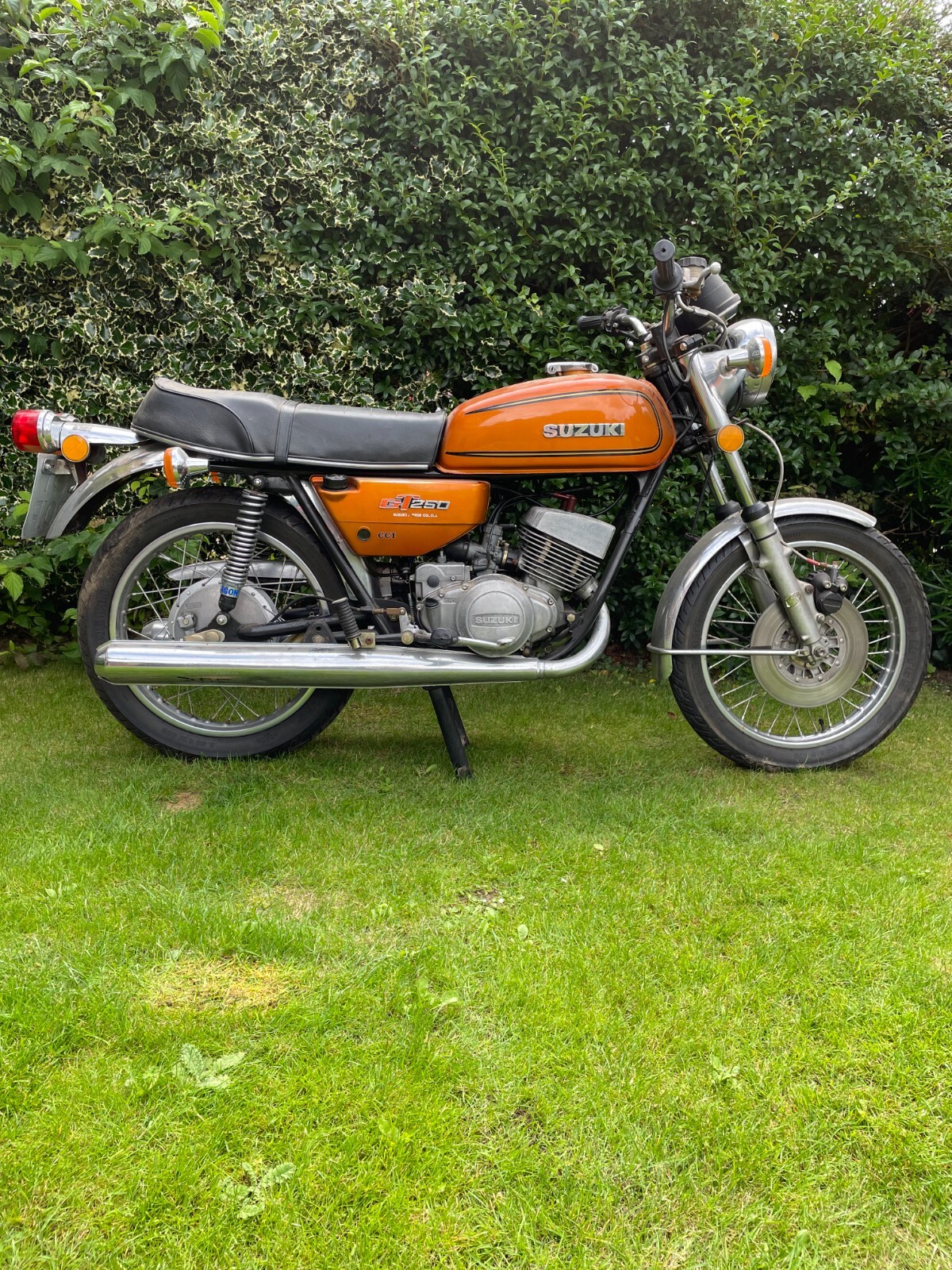 Price: 3,750.00 GBP
Suzuki GT250 – 1976 – Genuine Barnfind, Barn Find, 400 Miles Since 1993
Suzuki GT 250, 1976. Aztec Gold, genuine barn find complete with dust and a really interesting back story, last on the road in 2011.
It had a light restoration in the 90's and was fitted with Hagon shocks, braided brake line etc, 400 miles later it's how you see it now, the last two pictures are of the bike in its heyday, complete with Microns (Long time removed).
You could restore this bike, but I think it'd be a shame, it's a real survivor and I think it'd clean up really nicely, never been painted, seat is good, as are wheels etc.
It will need re commissioning, probably a weekend, I have had it running, but not for long, it sounded good and I have a video clip (I do have a good engine that I would part with, bottom end is fine, barrels are off for inspection, one is a bit marked, will take next OS, not a big job – Separately)
Vin GT250-80789
A nice opportunity for somebody, I bought this as part of a pair and I'm moving this one on, I'd just like to get my money back.
V5 is in my name, 8 previous owners.
Bike is in Bicester OX26, Russ
Used: An item that has been previously used. See the seller's listing for full details and …