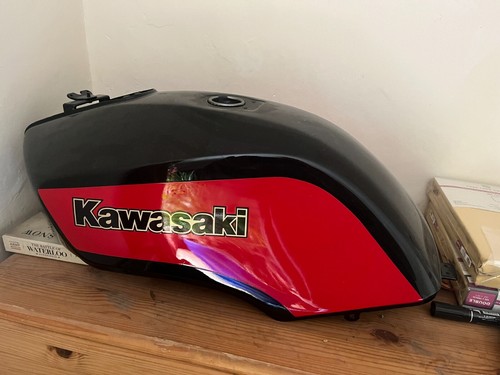 Price: 2,500.00 GBP
Two Kawasaki GPZ750 Turbos for total restoration
I have two GPZ 750 turbos for complete restoration.  One is UK registered with a current V5 the other is a US import with a NOVA certificate.  Basically the second (US) bike was to be used as a spares for the UK bike, The parts included are:
Two frames and engines compete inc turbos  (no original exhausts) 
three front ends
two sets of wheels 
one complete set of bodywork inc  aluminium turbo protection bar
One petrol tank (newly painted)
I believe there are enough parts to construct one good bike and about three quarter of a second to sell or  part out.
Obvious part that are missing are a seat and exhaust the rest appears all there
I strongly recommend that interested parties come and have a look and assess for themselves.
 Bikes are located in Weymouth