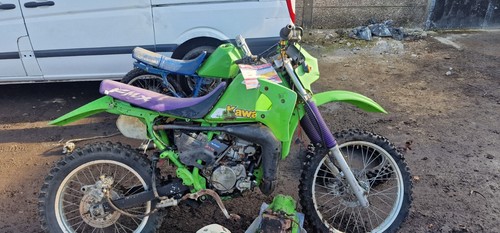 Price: 1,000.00 GBP
Kawasaki Kmx 125 Barn Find Spares Or Repair Restoration Project
Resisted due to timewaster !!!!!!
Kawasaki Kmx 125 Barn Find Spares Or Repair Restoration Project.
Can be broken for parts or made back to road bike few spares come with it I was going to do it myself but other projects come first 
Full logbook for the near complete bike 
It has compression been sat over 2 years according to last owner .
Other frame unsure of year 
Spare wheels 
Bottom end 
Tank seat 
Few other bits and bobs 
These break we'll in parts also 
Cash on collection 
No time wasters 
Deposit within 24hrs of buying
£1000 or nearest offer 
Any questions please ask thanks