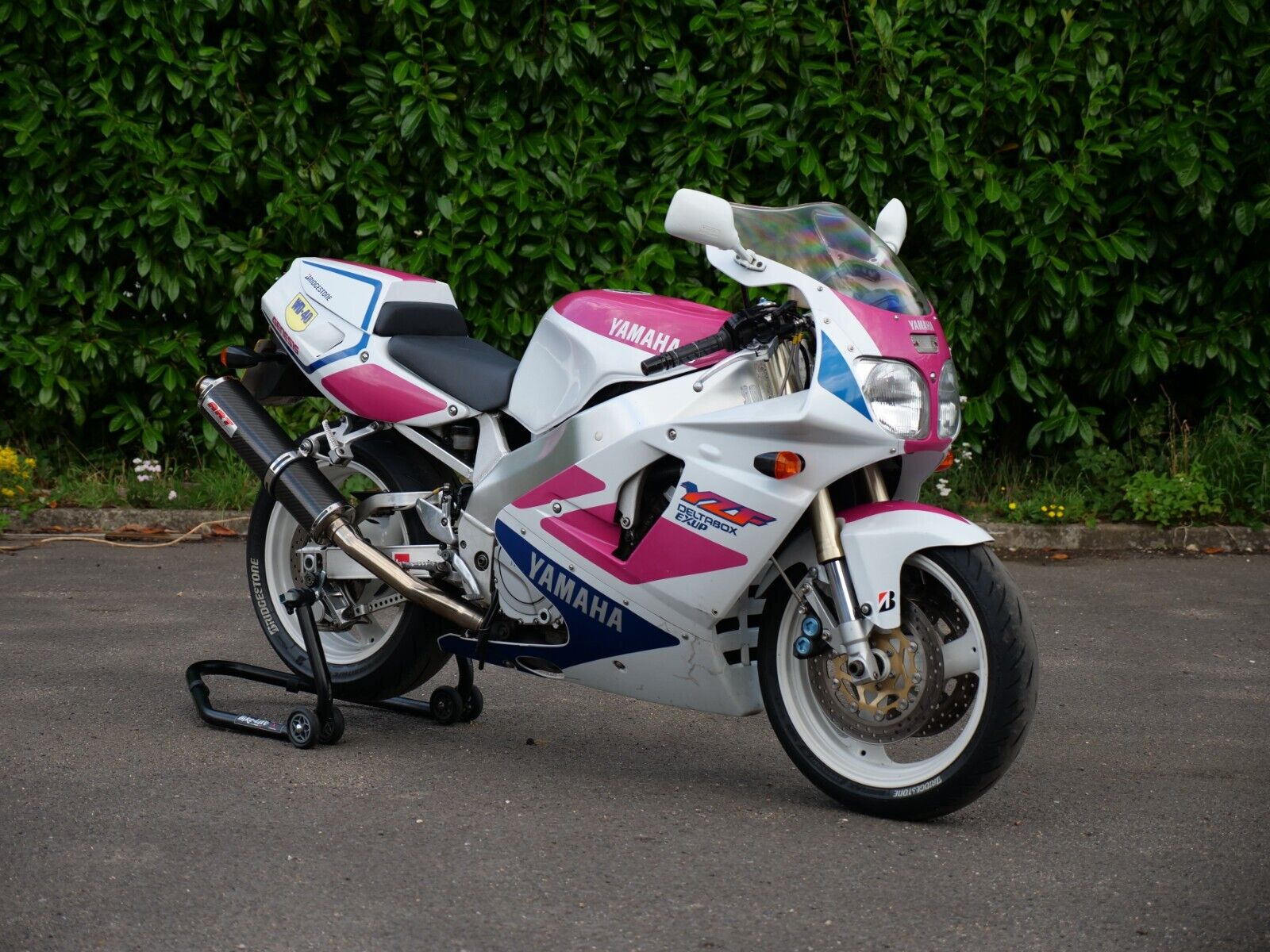 Price: 4,000.00 GBP
Yamaha YZF750R "Pinky" Special
Welcome to the one and only infamous Budget Bike Battle Bavaria Yamaha YZF750R,
There is a massive documented history on video with this bike. All you need to know is here on YouTube:
https://youtu.be/-ChjraOTT8w 
Its definitely not concourse, she's a bit tatty around the edges but solid and such fun to ride. Gets all the attention everywhere it goes and always raises a smile at a bike meet or the Wild Bean Cafe. This bike means an awful lot to me.
R1 forks and brakes
40,000 miles
Excellent tyres
Fresh cleaned carbs
New clutch cover gasket
New Tank seal gasket
runs and rides brilliantly.
Fresh MOT done today.
I don't expect this bike to go to a non-fan of the show, and those of you that do know it, know all about it from its celebrity darling lifestyle.
Advertised elsewhere so may end early.
Please nobody buy it… lol
chris