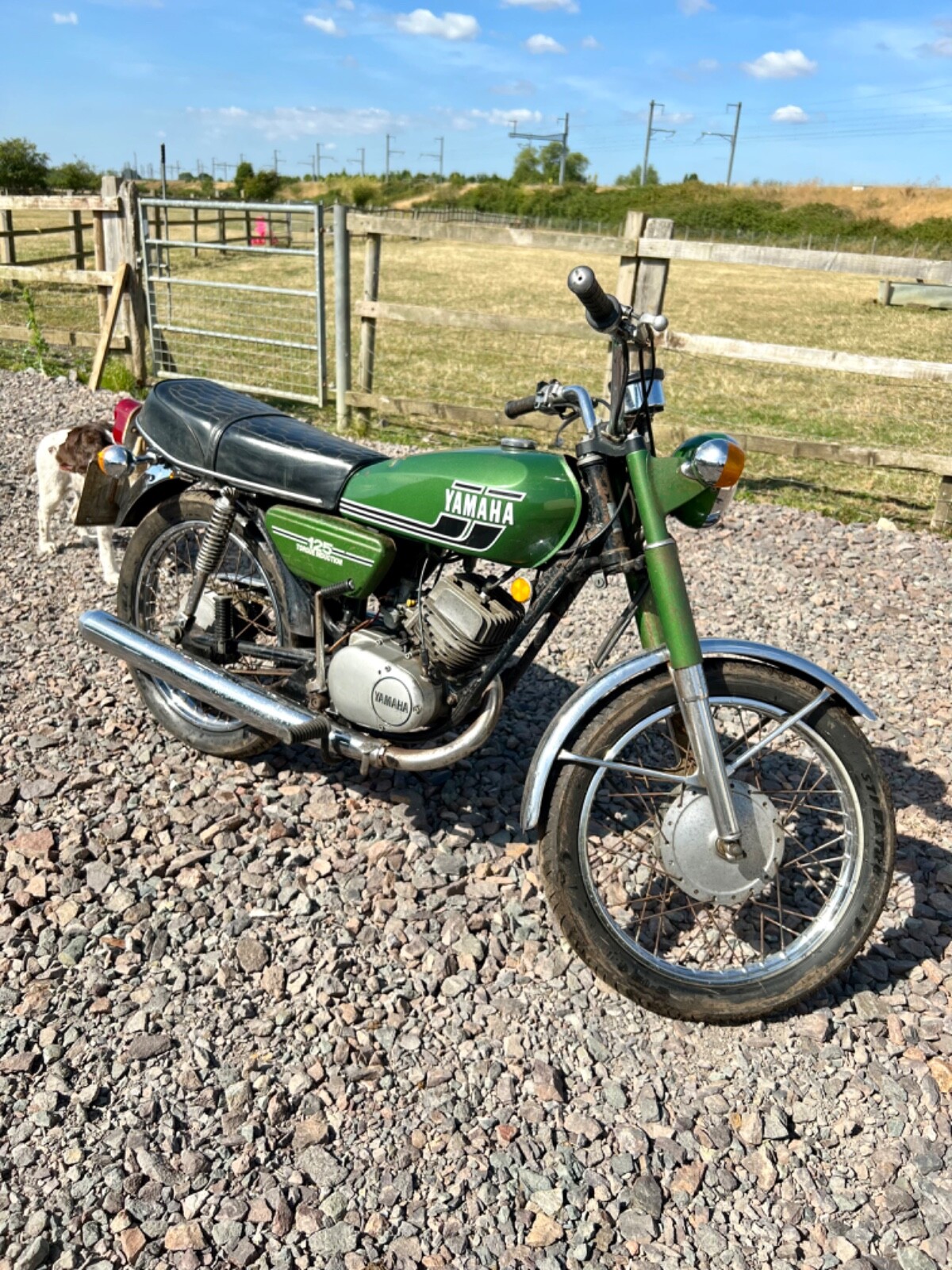 Price: 1,500.00 GBP
Yamaha RS125
1974 Yamaha RS125
Completely original condition with a refurbished engine with around 9k miles on the clock. This bike was sat in a garage for many years after it seized its crank when it was quite new. The previous owner never got round to fixing it. The rest of the engine was in excellent condition. It's had a crank re-build with genuine parts and runs great. However I don't trust the oil pump and I run it on pre-mix just to be on the safe side. The oil pump is still there and prolly works. It's in pretty good shape as it's not seen rain and was dry stored. She has new tyres and a new battery and a new chain.
She is of course tax and MOT exempt and a genuine UK bike.
Please feel free to contact me on 07990 638129.
She is a cracking bike which can be ridden as she is or restore.
I can deliver if you pay my fuel and it's not too far.