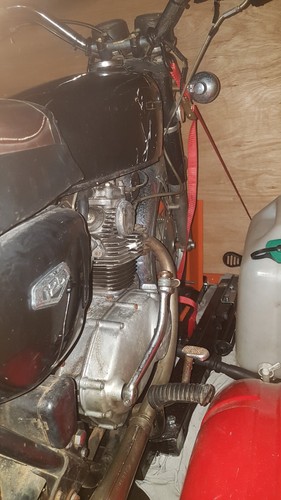 Price: 900.00 GBP
Honda cb 125 k5 barn find
Barn find In  France. Believed to be 1972 Honda cb125 k5 and looks almost complete apart from the ignition coils and leads. Left carb flange is damaged.  Engine turns on the kick so not seized.  No key sadly. No log book neither. Numbers are present.   Excellent base for restoration. Delivery possible but contact me first. 
No nova so either for parts or sort a nova yourself. 
There is no reserve. It's on sale from first bid.  
No payments through paypal.  Cash or bank transfer please.